UC browser Laguma Daawan Karo Ee Isticmaal Browser Kale. Mahadsanid!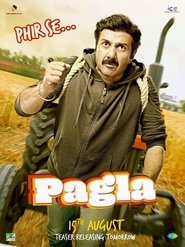 Phir Se: Yamla Pagla Deewana Af Somali
Duration: 145 min
Quality: HD
Release: 2018
An upright Ayurveda practitioner is hounded by big pharma giants for his age-old formula called Vajra Kawach that cures everything from pimples to impotency. But how long can he keep this magic pill only for the poor?